---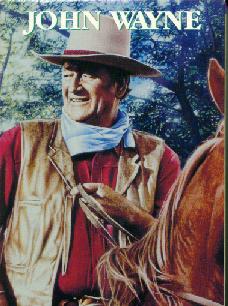 John Wayne - All American Man
August 4, 2003
It's about time to start doing some updating. I've switched to a day shift so I should have some time.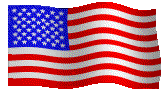 ---



The Beginning......

Marion Morrison was born on May 26, 1907 in Winterset, Iowa, a small town outside Des Moines. He was the first son of Clyde Morrison, a prescription filler at a drug store, and Mary Brown, a telephone operator. After the birth of Marion's brother, Robert in 1912, their father contracted TB and was advised by doctors to move to a warmer climate. The family moved to an 80 acre homestead in Palmdale, California on the edge of the Mojave desert. Farming was a failure for the family and in 1916 they moved to Glendale, California just outside of Los Angeles where Marion's father found work at a local drug store. Around that time, many film companies were moving from New York to California and Glendale became the center for western film productions, with it's warm climate and rugged terrain. Young Marion would often watch the filming of western pictures in and around town. It was at this time that he acquired his nickname, "The Duke." As the story goes, local firemen would see Marion walk by the fire station every day with his dog. They would refer to the dog as "Big Duke" and Marion as "Little Duke." Marion was a straight "A" student in high school and was elected class president in 1925. He became a star football player and was offered many scholarships. The 6'4" young man accepted a football scholarship at the University of Southern California. By the end of his first year there, his parents separated and he was in real need of money. His coach got the idea to send Marion and a friend to the FOX movie lot to deliver USC football tickets. While there he impressed Tom Mix, the most important cowboy star of that time. Tom helped Marion get a summer job on the FOX lot. He was to work as a prop man and laborer at the salary of $35 a week and he also did some extra work in films like "Drop Kick" and "Brown of Harvard." One day, in 1928, he was ordered to the set of a film directed by John Ford. When asked by John Ford what he wanted to do with his life, Marion said he wanted to be a director. He returned to USC and due to a shoulder injury his football performance declined as did his grades. He dropped out of school and supposedly stowed away in a ship bound for Hawaii. Returning to California, with no money and disheartened, he went to John Ford for work. Mr. Ford got him work on the FOX lot again where he appeared in another John Ford film, "Salute." He also helped arrange for the USC football team to appear in that film. This was also the first film where he was billed as "Duke Morrison." In 1930, Morrison got the leading part in "The Big Trail", directed by Rauel Walsh. It was Walsh who changed Marion's name to "John Wayne." Walsh said that he could not have a leading man with a name that sounded like a girl's name. John Wayne was born.


The End....

In 1976, "The Shootist" was released. Wayne would be paired with Jimmy Stewart in this film. It would be his last film. "The Shootist" is about John Bernard Books who is trying to cope with being an old gunfighter at the turn of the century. Like J.B. Books, the Duke's story was coming to an end. In the movie Stewart played Doc Hostetler who would diagnose Wayne's character, J.B. Books, with cancer.

The last time many people would see John Wayne in his signature western garb was in a series of Great Western Savings Bank commercials that aired in California from 1977 to 1978. In March of 1978 Wayne was checked into Massachusetts General Hospital for a serious heart operation. Over 250,000 cards and gifts were sent to him while he was there. Later that year, at 70 years old, The Duke took part in a G.E. television special. In 1979 he was back in the hospital to have his gallbladder removed when the doctors found a malignant tumor in his stomach. At the 1979 Academy Awards, The Duke looked frail and the toll the cancer took on him was obvious. John Wayne died on June 11, 1979 at the age of 72. The epitaph, which he chose himself, reads: "He Was Ugly. He Was Strong. And He Had Dignity." However, his wishes were never carried out. His grave sat for some time, unmarked. A headstone now marks his grave, however his chosen epitaph is not inscribed on it. I will post a picture of his grave marker soon.

The world will remember John Wayne forever. Even now, years after his death, his fans span every generation. Marion Morrison. The Duke. John Wayne. Rooster Cogburn. J.B. Books. Whatever name you know him by he'll always be an American hero.





Misc sounds from John Wayne




Rob's John Wayne Pics Page

---Currently Under Construction---




Complete Movie List by Year - Some Are HotLinks To My Other Pages For Those Particular Movies


---These pages are under construction and more will become available soon---



Counter Installed on 7-13-01
---
Other Links, not related to John Wayne that may be of interest to you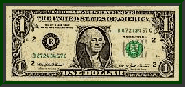 Where's George is a website dedicated to tracking money as it travels across the USA. It is not necessary to register, but it is helpful and free of charge. All you need to do is set up an account so you can track your bills after you spend them.
Go visit the site, have a look around and try it out. It's a real cool site. Also, for the Canadians out there, WheresWilly.com is a site where you can track your Canadian bills. If you do try Where's George or Where's Willy, please e-mail me and let me know how you like it. Here's a link to a list of all the cities and states that my bills have travelled to. My "WheresGeorge? Hits"
---


E-Mail Rob
Sign My Guest Book
Born On: 02-19-00
Updated: 08-04-03